City of Saint Malo, Fortified City, City of Corsairs, City with Ramparts
Historic city of the privateers and explorers, it is a city that was thrust towards the sea.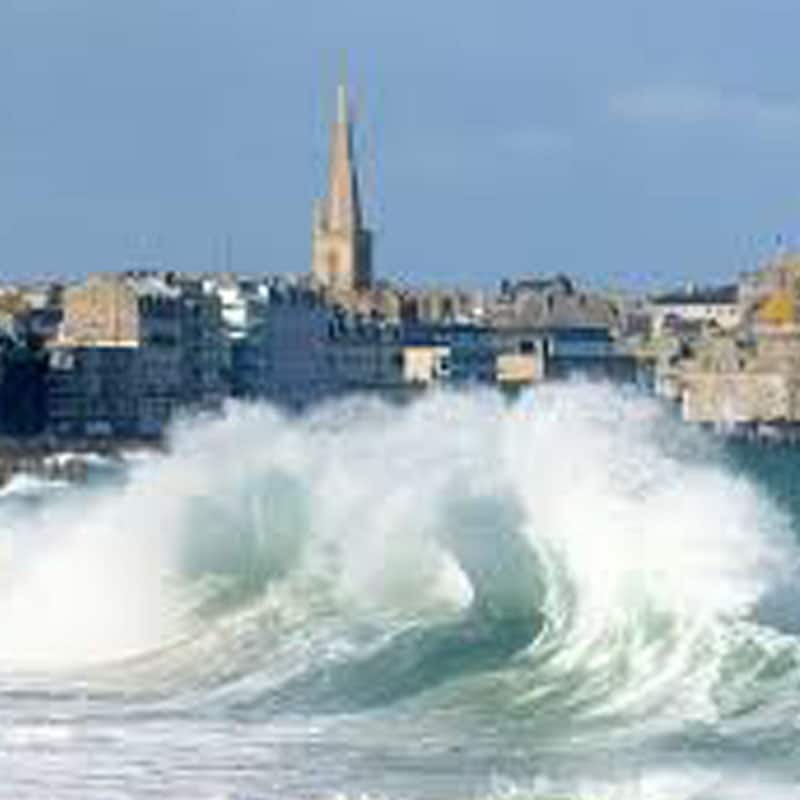 Saint Malo largest tides Europe spectacular natural phenomenon dyke wave furrow cathedral Saint Vincent.
Historic city of the corsairs and explorers, it is a city turned towards the sea.
Discover Saint Malo Intra muros, built by the Benedictine monks settled in the city of Aleth de Saint Servan, wanders through its alleys, between its tall houses, its facades. The ramparts will impress you by the 360° view they offer, on the sea with the numerous islands in the surroundings: Grand Bé, Petit Bé, Harbour, Cézembre, Conchée.
You can see Saint Servan and its marina on one side: Dinard.  And, farther west, the Cap Fréhel.
Back to the East, enjoy the large beach of Le Sillon which deserves a long walk or a swim.